Attention Soldiers!
It's time for the Dark Forest Event! Don't get too scared...
What: Play at least 10 matches on Dark Forest per day on Monday 7/5, Tuesday 7/6, Wednesday 7/7, and Thursday 7/8.
When: Between July 5th and July 8th.
Reward: For each day you complete 10 matches on Dark Forest, you will receive a 1-day M21E.
Operation: Dark Forest

For 7/1, you'll engage in the battle
of a lifetime in Dark Forest, the newest map in Combat Arms! Central
Command is also bringing you Rec Rules on the Papa Server, with the
exclusive Super Soldiers option, and dropping new supplies to help you:
new weapons, new gear, and an exclusive clan item. Good luck, brave
soldiers of Combat Arms...

New Map: Dark Forest
It has become increasingly difficult to penetrate the city, so
enemies have gotten more creative. Satellites reveal that the
terrorists have installed a Missile Launcher in the forest surrounding
the city. To make matters worse, the terrorists have taken control of
all the trails into the forest, making it difficult to enter. The
forest is so thick, it is nearly impossible to tell our own allies
apart, let alone locate the enemy.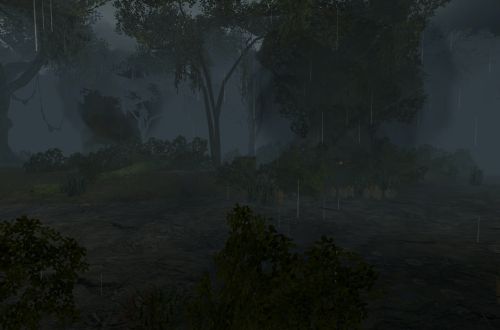 Mini Missions:
Mini Missions are missions within missions, should you choose
to accept them! During any game, you may be issued a Mini-Mission from
Central Command. Complete these missions, and receive an extra bonus of
EXP and GP! You'll have to stay on your toes, because you never know
when you'll be called to the front lines. There are over 30 potential
missions that can be assigned to you, including the Rambo mission, the
Skull Hunter mission, the Blood Hunter mission, and the Infected Slayer
mission. There is no penalty if you do not complete the mission;
however the reward is worth the extra work.
Rec Rules Server:

Recreational
(Rec) Rules are a brand new set of playing rules, created to provide
you with the less rigorous, leisurely gameplay that even the most
focused soldier occasionally needs. Whether you?e a soldier fresh from
the training grounds, or a veteran weary of the endless battle for
justice, the Papa Server and its Rec Rules welcome you.
Take a break from the daily grind, and enjoy the following perks of Rec Rules (Beta):
- Open to all ranks
- Separate, Rec Rules-only stats
- All maps and modes from Clearance Level 2 available
- Lower Weapon Recoil
- Larger Hitboxes
- Exclusive Super Soldier option
- A fun, relaxed environment to hang out with your friends
- Easier gameplay for rookies and veterans alike, for a more even playing field
Super Soldiers Option:

Recreation
(Rec) Rules is the newest playstyle to Combat Arms. It also offers the
newest exclusive game sub-mode, Super Soldiers. On the Rec Rules
server, players can select the Super Soldiers option for Elimination
matches, and One Man Army matches. In Super Soldiers, mysterious boxes
periodically drop all across the map, and players have 10 seconds to
pick them up. Each box contains a unique boost, which makes you better,
faster, or stronger. On the Rec Rules server, if you are not doing so
well, you will be granted a temporary damage bonus, regardless of
whether the Super Soldiers option is turned on.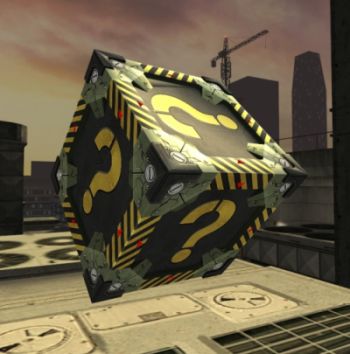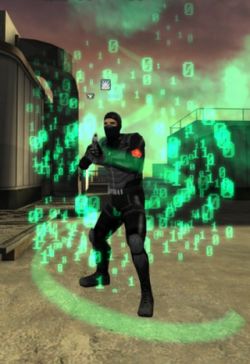 New NX Items:

M21E
-
A modified G3 which serves as the top model amongst MGs. It has high
accuracy and an upgraded firing mechanism to allow burst fire, which is
unique for a MG.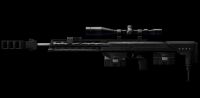 DSR-1 Tactical
- A bolt-action sniper rifle designed specifically for guerrilla
warfare or specialized combat operations. This is a bullpup model
weapon, with a modular barrel system that allows for the use of
multiple types of ammunition. Supply Crate MYST-N exclusive.
New Specialist Item (NX and GP):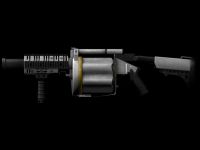 M32-Stun Grenade-
A modified version of the M32, which deploys nerve gas in addition to
explosive damage. Being poisoned by the gas hinders mobility.
New GP Item: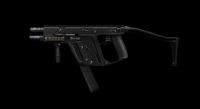 Kriss
-
Firearm developed for military and police forces, chambered
specifically for .45 ACP rounds. Its unique operating mechanism is
designed to provide stability by absorbing recoil when firing.
Tactical Mask
- Made from lightweight material, this mask is designed to protect the
entire face while providing an unobstructed view via the attached
oversized goggles.
New Clan Item: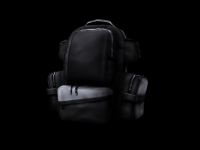 Clan Backpack
- 3 slot Clan exclusive backpack
Other Game Changes and Fixes:
The HiSec Cases have been updated!:


-In addition to the 7-key bundles of Black HiSec Keys,
1 Day, 30 Day, and Permanent durations
of the L96A1 Ghillie and AK-74U Gold have been added to the Black HiSec Case and Gold HiSec Ball.
-A Permanent Codename: Hawk has also been added to the Black HiSec Case and Gold HiSec Ball.
Server Settings:
-Vertigo is now available on Clearance Level 2 Servers.
Bug Fixes:

-Friendly Fire can now be enabled in Bombing Run matches.
-The Skorpion, M3 Super 90, SG550, M24 Woodland and TAR-21 no longer require Clan Level 2 to purchase.
-Permanent is now spelled correctly in the shop.
-The
end-of-game scoreboard now includes the EXP and GP bonus gained from
Super Elite Moderator in the total (previously the bonus was awarded,
but not displayed).
-Confirmation Screen after gifting a player now displays duration/amount of item gifted.
--Combat Arms Command--