ok guys, i'll be teaching u guys how to buy 10K NX for around SGD$14 in Singapore
Requirements: VERIFIED Paypal account , proxy for singnet users.
First, ( For singnet users ),
Open ur Internet Explorer > go to Tools > Internet Options > Connection Tab > LAN settings > Tick use a proxy server for your LAN > In the address box put : 119.70.40.102 > Port put 8080 ( This is a trusted Korean proxy which i have used to buy NX alot of times)
Step 2: Log in billing.nexon.net with the Proxy ON.
Step 3: Off ur Proxy by unticking.
step 4: Select Charge Online > 10K NX ( we are buying 10k by 10k because the admin fee is alot cheaper)
Step 5: Select payment method by Paybycash.com
Step 6: You will be brought to this page, then select payment method MOL e points ( LOOK! only USD$0.26 admin fee!! ) > then click Continue
Step 7: You will be brought to a page and asked to fill in your particulars just in case something goes wrong. Please fill in your REAL particulars. > Click Continue after filling in particulars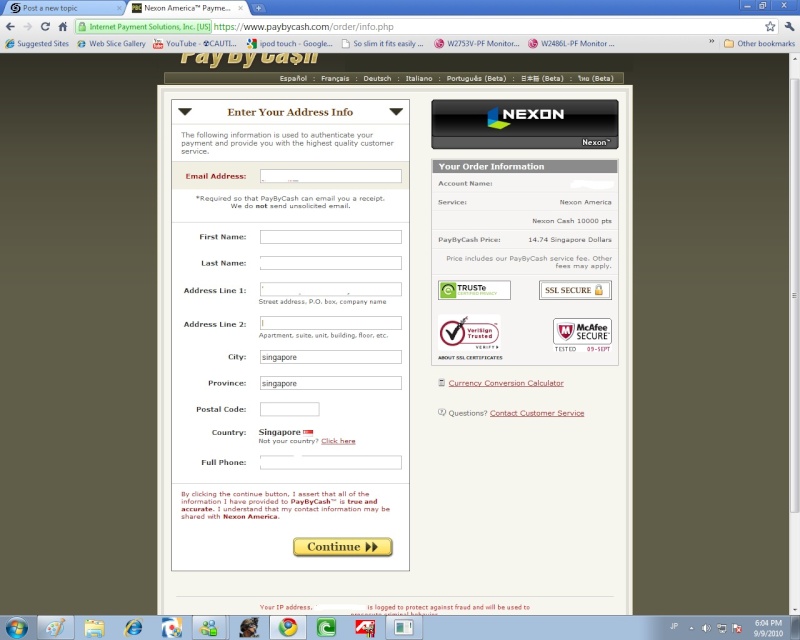 Step 8: Follow instructions on the page. Click on the button to make payment using MOL e points.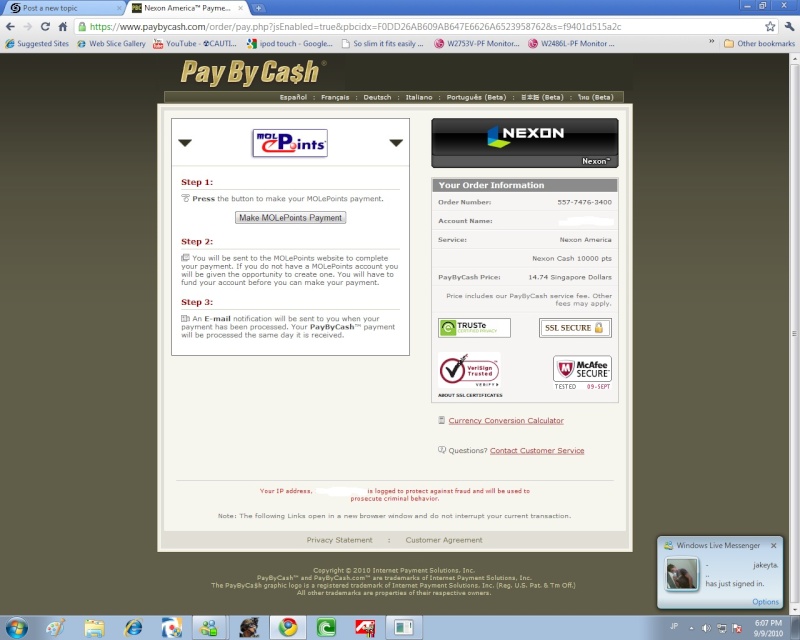 Step 9: Log in ur MOL account, if you do not have an account, create one, make sure the email address you are using to create MOL account is the same as email address u used for your paypal, if not you have to log in both email address to retrieve verification code to confirm not fraud.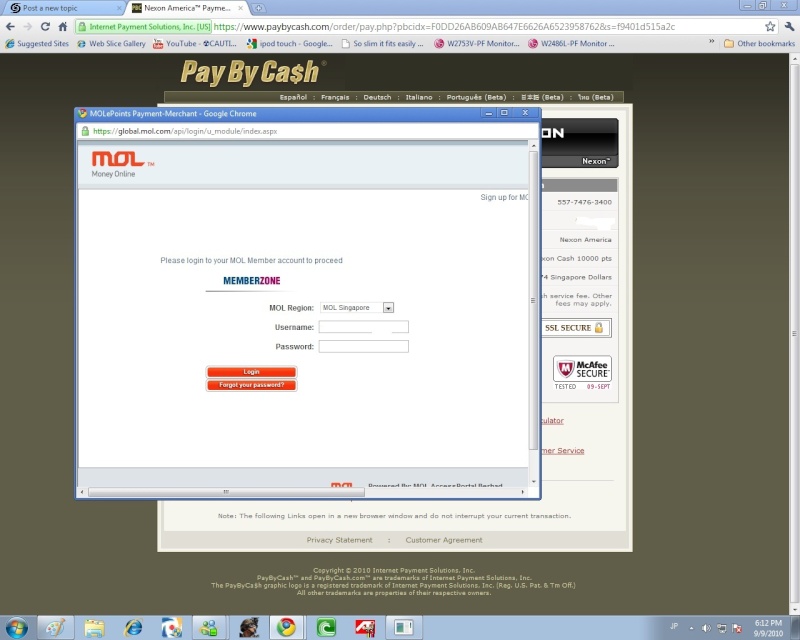 Step 10: after logging in, u will be brought to this page, click reload ( please remember how much you are paying, for now im going to pay SGD$14.74 for 10K NX )
Step 11: Select Paypal as a method to reload your MOL account. > Click Proceed
Step 12: Click Proceed again.
Step 13: enter the amount which u will be paying as shown at the paybycash.com, for this example i'll be paying SGD$14.74 as shown at the paybycash.com juz now, so i enter 14.74 and MOL will automatically convert into MOLpoints for you, BUT PLEASE NOTE: Minimum top up value is SGD$15, so i enter SGD$15.00 > then click submit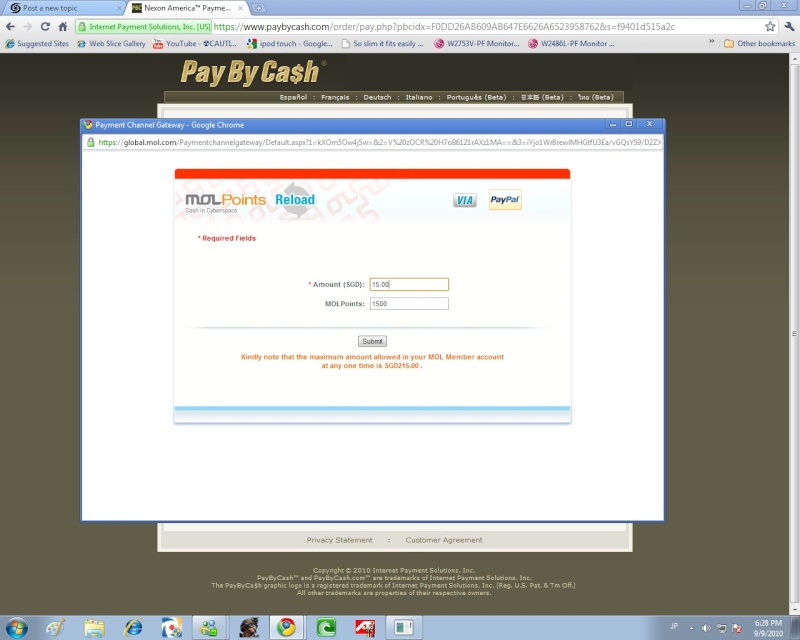 Step 14 : Check the amount(SGD) whether isit the same as shown at paybycash.com > then click check out with paypal
Step 15: You will be brought to Paypal login page, log in your paypal
then follow instructions. as i do not have enough money in my paypal to continue teaching, so next time ill edit this thread again.
After completing everything, wait for around 5 mins,an email will be sent from paybycash.com and also another email will be send from charge@nexon.net, if not please check ur spam box.
NOTE: Please take down all the transaction number so incase something goes wrong u can argue with them, JUST IN CASE! but it only happened to me once but MOL quickly solved it for me within 1 hr, they contact Paybycash.com about the error and they resolved it.
Happy NX whoring!